Why should you book accommodation with us?
If you are searching to book accommodations in Hajduszoboszlo, then you are in the right place. We always pay close attention to hygiene and cleanliness at all levels. In these difficult times, we increased our sanitation procedures and, we pay attention to every detail.
By choosing us, you get a safe, clean, and pleasant environment. We offer excellent accommodation service for your vacation or temporary stay in case you are in transit.
By booking an apartment at Green Stone Apartments, families, couples, or friends can stay in a friendly and cozy environment and get fast and easy to the HungaroSpa bath complex.
We offer two fully equipped apartments with private kitchens, a balcony, terraces, a private yard, private parking, BBQ facilities, and cooking in a cauldron possibility.
We are Hungarospa partners

We care about the environment, we are 100% electric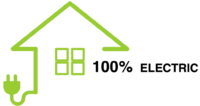 We speak the following languages






Our Location
Our accommodations in Hajdúszoboszló are located 6 minutes away from the largest spa complex in Europe.
The HungaroSpa complex is composed of 5 sections:
The medical baths and wellness have the best thermal waters in Hungary and Europe.
The hot spring was discovered in 1925 by Dr. Pávai Vajna Ferenc a famous Hungarian geologist.
The 75 Celsius degrees hot water has an extraordinary healing capability making Hajdúszoboszló and HungaroSpa one of the main destinations.
During the past 90 years of existence of this institution, millions of guests from all around the world visited Hajdúszoboszló to spend a wonderful vacation in any period of the year, to relax, to find peace of mind, to have fun, or to get healthy.
In the present, the number of visitors is rapidly growing and many developments are in progress to offer maximum satisfaction and more fun.
---
Planner Tool | Points of Interest in Hajdúszoboszló >>>







When do you need accommodation
? Book now!